Power relay supplier recommend
Publish Time:
Author: Site Editor
Visit: 717
Asia Dragon Electric Co.,Ltd locates in Dongfeng Industrial Zone, Liushi, Yueqing, Zhejiang Province, China. It is the member of China Electric Chamber, the member of China Relay Association and has become one of the main relay exporters in China.
Asiaon is incorporated with R&D, manufacturing, sales and especially produces all kinds of relays, relay sockets, timers, temperature controllers, float controllers, counters, etc. which are widely used in the fields of house-hold appliances, auto-controllers, voltage-stabilizations, electric components, communications and office equipments etc.
Asiaon is advanced in production, management and quality, and it is one of the first to pass ISO/TS 16949, in China. Meanwhile, the products of Asiaon have been approved by UL, CUL, TUV, CE, RoHS, CCC, CQC certificates. The company is also advanced in technical strength and has adopted auto, semi-auto production line to manufacture products. It is also strong in technical reforms, new item developments and many kinds of products have passed new design patent for their structures and appearances, etc.
TEL:+86-577-62770758/+86-577-62788521
FAX:+86-577-62775222
product description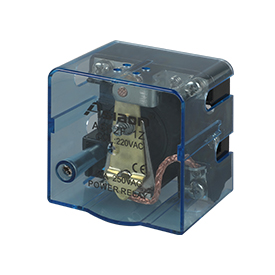 Power Relay: JQX-62F 1Z

Contact Specification

Contact form

1Z, 1H, 1D

Contact resistance

≤100MΩ(1A 6VDC)

Contact material

AgCdO AgSnO2

Contact capacity

80A 250VAC/30VDC
Technical Specification

Insulation resistance

≥1000MΩ(500VDC)

Ambient temperature

-40℃~+70℃(No condensation)

Dielectric strength

BCC ≥ 2500VAC 1min

BOC ≥ 1200VAC 1min

Operate / Release time

≤40ms/25m

Terminal type

Screw mounting
Coil Specification

Rated coil power

DC2.0W AC4VA